Honey Molasses BBQ Sauce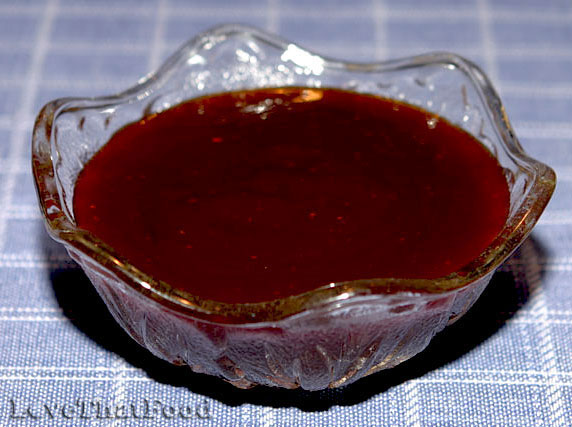 Tips:
For a thicker sauce, cook longer. For a thinner sauce, add a little vinegar.
Suggestion:
Use as a sauce for chicken, pork, sausage and more.
This easy Honey Molasses BBQ Sauce recipe produces a
mildly sweet and tart sauce with a wonderful smoky flavor, and has a consistency that's perfect for coating your favorite meat on the grill, whether it be chicken, pork, beef, sausages or other varieties of meat. The sweetness of this sauce comes from the addition of honey and molasses, which also contribute to its texture and consistency that makes it so baste-friendly. This sauce is made with ketchup, a generous portion of vinegar, molasses, honey, liquid smoke,Tabasco or other hot pepper sauce and a few seasonings, and simply requires 30 minutes to an hour on the stove, depending on the consistency you prefer. If you are feeding a crowd, it's easy to double-up on the ingredients.
Recipe▼

Ingredients
1 cup ketchup
1 cup vinegar
1/2 cup molasses
1/2 cup honey
1 teaspoon liquid smoke
1/2 teaspoon salt
1/4 teaspoon garlic powder
1/4 teaspoon onion powder
1/4 teaspoon Tabasco sauce
Directions
In a small saucepan, combine all ingredients. Whisk ingredients together, then bring to a boil over high heat. Immediately reduce to a simmer, and cook uncovered for 30 minutes to 1 hour, depending on thickness desired.

Store leftover unused sauce in refrigerator or freezer for future use.
Other recipes you might like: