Tangy BBQ Sauce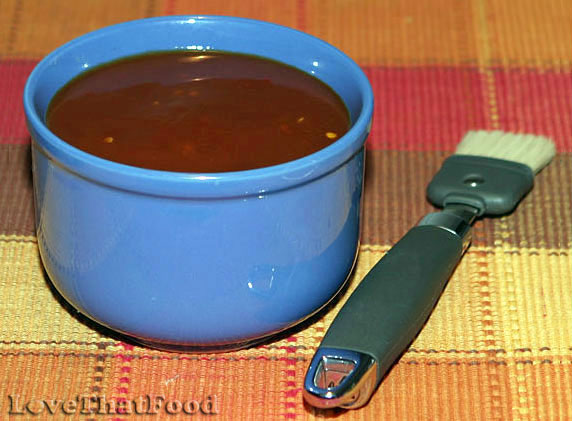 Tips:
May be made in advance and stored in the refrigerator until ready to use.
Suggestion:
Use as a sauce for barbequing chicken, pork or beef.
Not all barbecue sauces are created equal. There are so many sauces out there with such a large variety of flavors and methods of preparation, it is well
worth our while to try a new one now and then! This Tangy BBQ Sauce recipe is made using a variety of ingredients that together give this sauce a nice balance of sweet and tangy.
Once you realize how easy it is to put together a great tasting homemade barbecue sauce, you won't need to make that quick dash to the store to grab a bottled version. Rubs and brines can add to the flavor of your barbecue meats, and can be used in addition to barbecue sauce. The beauty of making your own sauce is that you can make as much as you need exactly how you like it, and make as much as you want, depending on the crowd you intend to feed. Brush this Tangy BBQ Sauce over any of your favorite barbeque meats, including pork, beef, chicken and sausages. This recipe makes enough sauce to feed a small crowd.
Recipe▼

Ingredients
2 cups ketchup
1 cup water
1/2 cup apple cider vinegar
5 tablespoons light brown sugar
5 tablespoons sugar
1/2 tablespoon fresh ground black pepper
1/2 tablespoon onion powder
1/2 tablespoon ground mustard
1 tablespoon lemon juice
1 tablespoon Worcestershire sauce
Directions
In a medium saucepan, combine all ingredients. Bring mixture to a boil, reduce heat to simmer. Cook uncovered, stirring frequently for about 1 hour.
Other recipes you might like: